From AWOL:
The Walters Art Museum announced this week that it has removed copyright restrictions from more than 10,000 Images.  Those images are now licensed under Creative Commons Attribution-NonCommercial-ShareAlike 3.0 Unported (CC BY-NC-SA 3.0)
Collections at the Walters relating to antiquity include: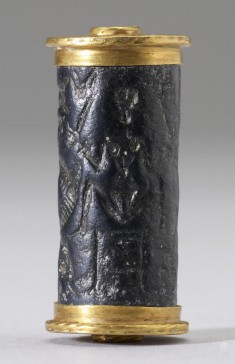 The Walters Art Museum in Baltimore, Maryland is internationally renowned for its collection of art, which was amassed substantially by two men, William and Henry Walters, and eventually bequeathed to the City of Baltimore. The collection presents an overview of world art from pre-dynastic Egypt to 20th-century Europe, and counts among its many treasures Greek sculpture and Roman sarcophagi; medieval ivories and Old Master paintings; Art Deco jewelry and 19th-century European and American masterpieces.